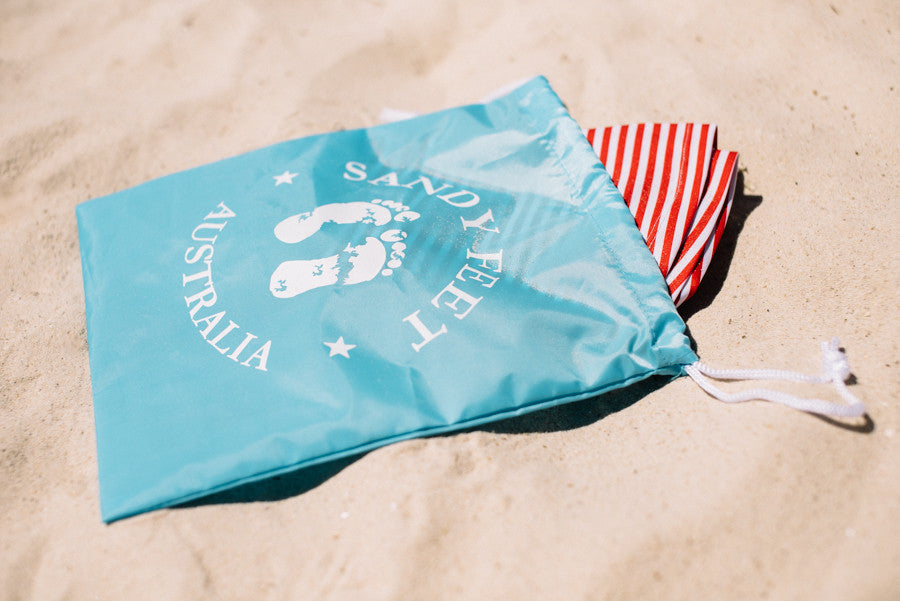 Free Swimwear Bag Giveaway
We are very excited to announce the arrival of our new Sandy Feet Swimwear Bag.  It's the perfect accompaniment to any trip to the beach or pool.
Made out of high quality waterproof fabric, our new swimwear bag is perfect for putting all your wet and sandy gear in at the end of a day at the beach or pool.  No more lugging a big pile of wet bathers wrapped in a towel back to the car at the end or your day, or worse still putting them in your beach bag only to find everything else is now wet and sandy too!
Stylish and lightweight, you won't want to be without it.  
We think it's so great we will be giving one away FREE with every purchase until stocks run out.
We hope you love them as much as we do!