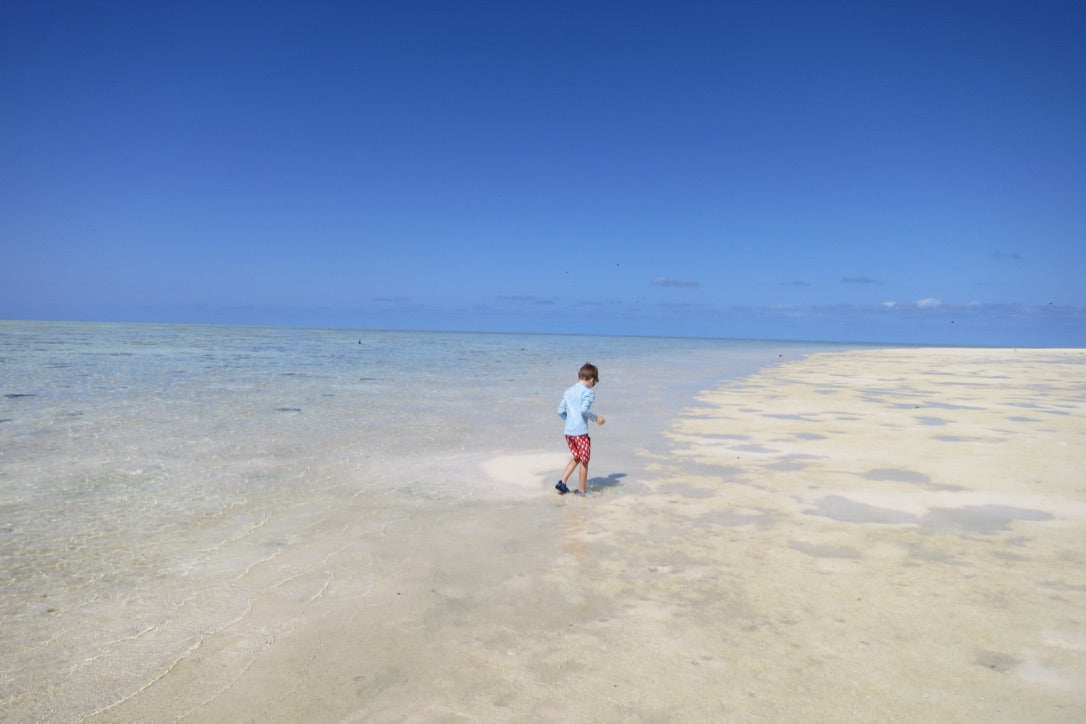 The Most Magical Place on Earth
Sir David Attenborough called it the 'most magical place on earth' and I would have to agree with him.  Our family was fortunate enough to take a holiday recently to Heron Island, and we have all voted it our 'Best Holiday Ever!'.  
Our journey to Heron Island was a relatively harrowing one, with lengthy traffic delays, some off road 'rally' driving to ensure we made it to the boat on time despite the highway being shut, and travel sickness thrown in for good measure - but one step on the island washed away the days tribulations and had us all declaring "let's stay another night". 
Pristine white sand, crystal clear aquamarine waters and an abundance of incredible wildlife.  When we first arrived we took a leisurely sunset stroll around the island at sunset spotting turtles and stingrays, and wading in shallow bays with baby shovel nose sharks swimming over our feet.
The view outside our room
The island itself is situated on the Great Barrier Reef, which means you can snorkel right off the island, which makes it perfect for snorkelers young and old.  We were able to snorkel with sharks (the non-human eating variety!), giant sea turtles, majestic giant stingrays and thousands of colourful and interesting sea creatures living amongst the beauty of the coral garden.  The island is a green zone, meaning the seal life are protected, plentiful, and seemly unperturbed by our intrusion into their world. 
This is not a stock photo - this is our photo of our swimming buddy!
Every season offers something different from turtle hatching, whale spotting to a wide variety of breeding birdlife migrating to the island at different times of the year - there is always plenty to explore.
The nature itself is spectacular and to make it even more perfect there is no television or mobile reception, meaning no interruptions or distractions - pure bliss.   If you're looking for a luxury holiday sipping expensive champagne on the beach than this probably isn't for you, but if you want to explore one of the worlds natural wonders up close with the kids then it would be impossible to beat.