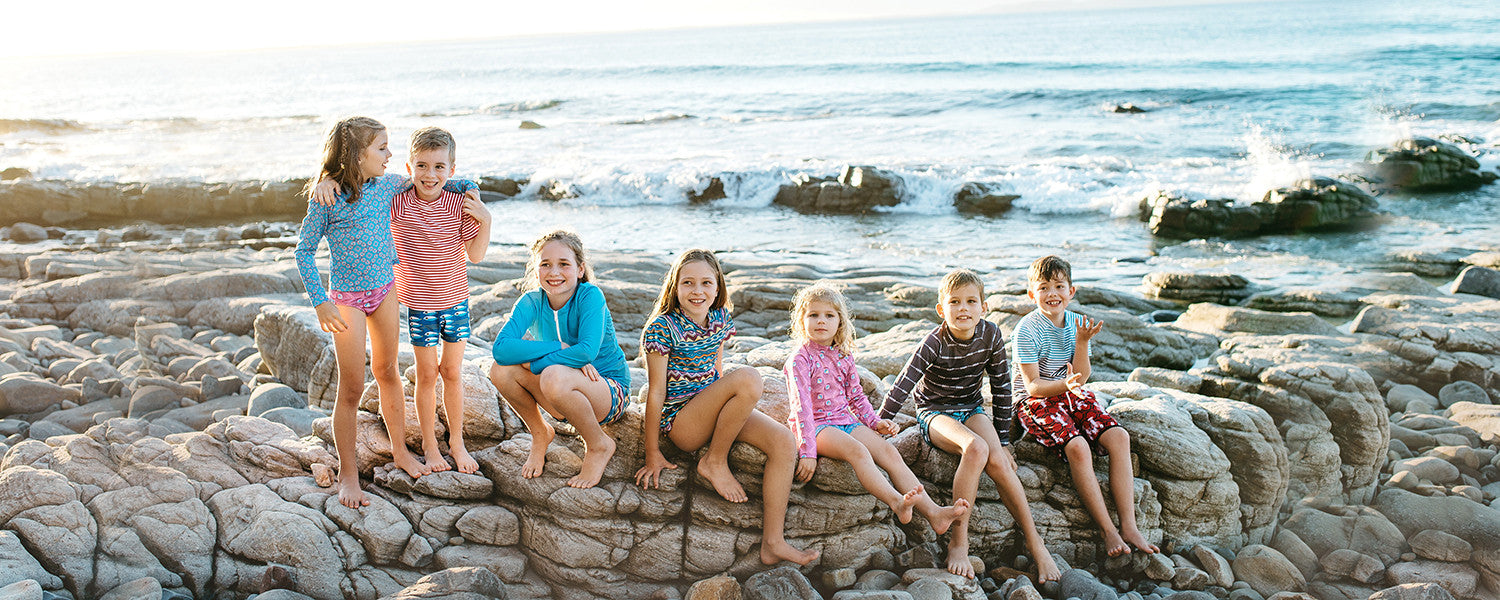 Our New Collection
Welcome to Sandy Feet Australia. It has been such an exciting journey for our family since we bought the Sandy Feet Australia business back in April this year. During this short space of time we have designed and manufactured our new range, developed our new website and established a cost effective global shipping plan. Finally the day has come that we can launch our new collection, and I can't wait to get your response. 
At Sandy Feet Australia we believe in "Letting Kids be Kids". We are passionate about creating pool and beachwear that allows kids to enjoy an active outdoor lifestyle. We are certain that our new range will meet the high standards you have come to expect from Sandy Feet Australia:
o Stylish unique retro Scandinavian designs, featuring bold colours and  vivid Prints
o Comfortable relaxed fit, in age appropriate designs
o UPF 50+ sun protection that won't diminish over time
o High Quality Chlorine Proof Fabric, that is quick drying, fade resistant and won't go out of shape no matter how often it is used
Thank you to all our returning customers for your encouragement and support along the way, it's great to hear so many people love the brand as much as I do. We are always eager to hear your feedback so please don't hesitate to contact me directly - I'd love to hear from you.
Happy Summer!
Anita White
Managing Director
Sandy Feet Australia